Infinite Hearing Solutions offers premium hearing aids from the best manufacturers in the world. Rather than relying on one brand to service all of our patients, we work with you to determine which manufacturer's hearing aids will be most appropriate for your hearing needs and lifestyle. Each manufacturer has different priorities in terms of how their hearing aids will be used and how the wearer will interface with them.
We'll help you find out which set of hearing aids will be the most comfortable for you to hear and work with. We carry premium hearing aids from each of the following manufacturers:

Phonak looks to nature for inspiration in creating the most natural-sounding hearing aids available. Their line offers brilliant sound quality with Swiss craftsmanship and high-end componentry. With Phonak, you can expect crisp, natural sound; brilliant speech understanding; personalized noise canceling; and easy integration with other electronic devices of all kinds.
Phonak offers hearing aids in all typical form factors with a variety of functionality for every person's needs. Their Lyric model is the world's only 100% invisible hearing aid. It is placed deep into the ear canal where it can be worn around the clock for months. The Audeo B adapts to every environment automatically with a natural-sounding receiver-in-canal (RIC) design. The Virto line of in-the-ear (ITE) hearing aids offers a variety of sizes to meet all needs, including some made of medical-grade titanium.

ReSound ONE™ uses a revolutionary M&RIE (microphone-and-receiver-in-ear) design to offer more accurate directionality and better performance in wind than any other BTE (behind-the-ear) or RIC (receiver-in-canal) design. Activate the "Ultra Focus" feature for outstanding clarity in one-on-one conversations, even in challenging listening environments. The full-featured ReSound app allows you to check your batteries; stream to left, right, or both hearings aids; adjust the volume, and change presets for different environments. You can even use the app to request and receive programming adjustments or schedule a video conference with us to receive personalized assistance wherever you may find yourself.

Signia offers hearing aids that help you perform at your best, inviting you to "Be Brilliant." Their Motion line of rechargeable hearing aids can last up to 61 hours on a single charge, while the Active offers hearing amplification but looks more like a set of typical earbuds. The Stylettos are sleek, slender BTE hearing aids that come in a battery-powered charging case, so you can charge them up to three times without needing a power outlet. Signia is always on the cutting edge of style while offering a robust line of hearing aids and accessories for many types of hearing loss.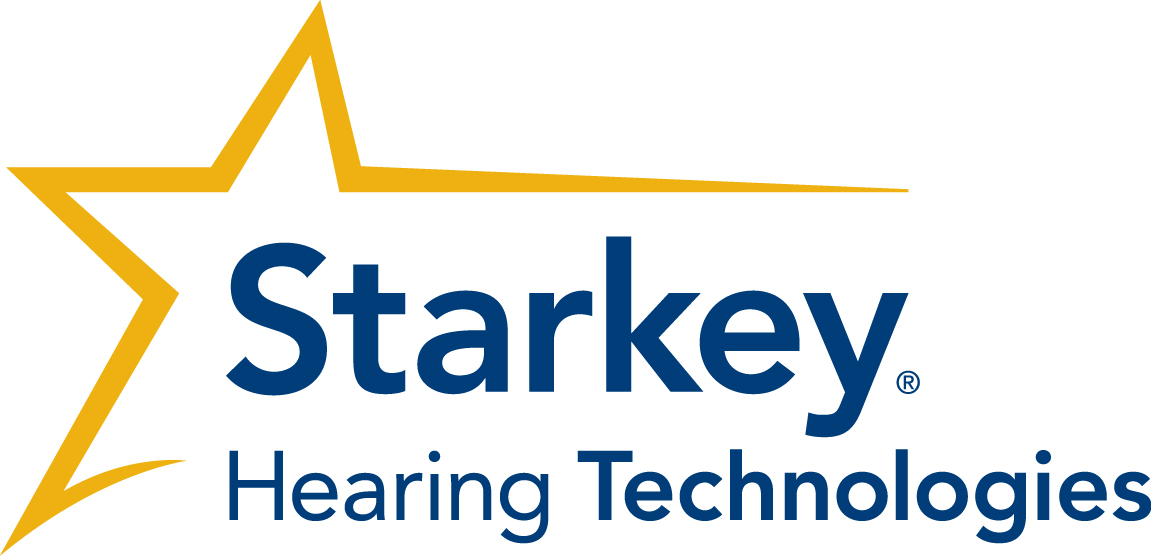 Starkey is the only major hearing aid manufacturer based in the United States. The Evolv AITM line of hearing aids offers their most advanced technology to date, with artificial intelligence working to make 55 million personalized adjustments per hour. You get the best hearing experience for you, without having to think about changing your programming as you move from one room to another, or from a one-on-one conversation to a group setting. Evolv AI is available in a complete line of styles, including some of the only ITE (in-the-ear) rechargeables on the market today.

Unitron's BluTM line of hearing aids offers wearers the ability to connect to two devices simultaneously. You can stay connected to your smartphone, for example, while you stream audio content from a tablet or your television. Blu is built on Integra OS, Oticon's highly advanced signal processing system. The new Sonova PRISMTM (Processing Real-time Intelligent Sound Management) chip has twice the memory of the previous generation, meaning more advanced processing and, ultimately, a more comfortable and effortless listening experience. Their binaural network of four microphones helps to target speech and dynamically alter the amplification to give you an enhanced sense of the space around you.
Widex hearing aids are made in Denmark, where many of the world's highest-quality audio devices are produced. Widex's PureSoundTM line is a favorite of musicians the world over. Widex's philosophy is that you should only have to think about your hearing aids twice a day: when you put them in, and when you take them out. To accomplish this, their hearing aids employ the most advanced sound engine, AI-powered personalization, and seamless integration with smartphones and other devices. In addition to their commitment to innovation and sonic purity in their hearing aids, they power their factory entirely with wind and solar energy.

Oticon builds hearing aids around their BrainHearingTM technology, designed to work with the way our brains naturally interpret sound. The MoreTM line is the world's first hearing aid with a deep neural network (DNN) onboard, trained with 12 million sounds to provide a more accurate sonic picture of the world around you than any hearing aid before. This translates to easier speech understanding and better working memory, even when noise is an issue. The MyMusic program is a dedicated program for music listening, bringing out the detail and clarity in both live and recorded music. Oticon More is available in rechargeable and disposable battery formats.

Stick. Click. Hear.
The ADHEAR revolution is here. ADHEAR uses the latest generation of bone conduction technology to give you great hearing, with no surgery required. Simply stick the ADHEAR adapter behind your ear, click on the audio processor, and start hearing instantly.

What's more, ADHEAR is the only non-implanted bone conduction device that doesn't put pressure on your skin. ADHEAR is so comfortable to wear, you won't want to take it off at the end of the day.

ADHEAR is designed for people with conductive hearing loss. With this type of hearing loss, the outer or middle ear is damaged, which stops sounds from reaching the inner ear. But ADHEAR lets you hear without using your outer and middle ears. Instead, ADHEAR gently vibrates the bone behind your ear to send sound directly to your inner ear, giving you natural sound quality
Come visit us at our convenient location!
Mobile hearing services and telehealth are available if you cannot make it to our office.
Call us to schedule an appointment!