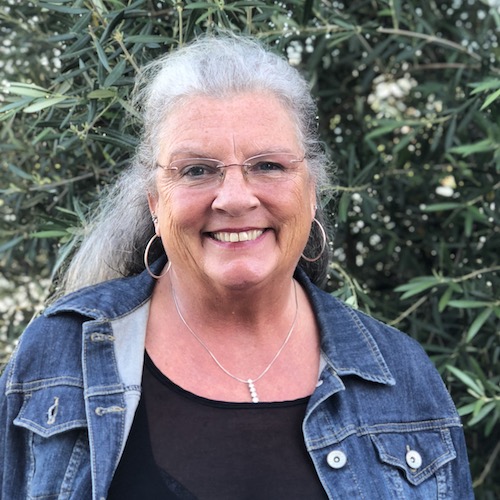 I struggled for two decades with my hearing. I noticed that I was talking on the phone using just one ear. As my hearing became suddenly worse I visited my ENT who diagnosed me with Otosclerosis. I had surgery to repair the issue, which helped, but my hearing was never the same and became progressively worse in both ears as time went on. It got to the point where I was constantly asking people to repeat themselves and it sounded a lot like people were mumbling. 

Friends and family were noticing the difficulty I was having and I knew it was time to seek a solution. I am so glad I did! I came to Infinite Hearing Solutions because I was looking for a private practice rather than a retail store where I would have access to a wide variety of options and get more personalized care. The owner Ryan David and the office manager Whitney make a great team! I could not have felt better about my experience. 

Ryan thoroughly tested me and then gave me some hearing aids to try on in the office during my appointment that were programmed just for me. Instantly I could hear things clearly and at a normal volume. I bought hearing aids on the spot. It was so easy because they offered me a financing plan so I could make payments over time. Their pricing is very fair and transparent and they included five full years of unlimited service. 

After just a day or two of wearing the hearing aids, I could hear sounds I haven't heard in years! I can hear birds chirping, wind chimes, and the rustling of the leaves in the trees. It brings me to tears just thinking about it. Conversations are no longer strained and frustrating - especially in restaurants out with friends and family. Music is much clearer and I can listen to the television at a comfortable volume whereas before people in my house complained of it being too loud. 

Getting hearing aids was one of the best decisions I have made for my health and wellness, and the service and care I have received from Infinite Hearing Solutions have been amazing. I could tell they genuinely cared about my needs. They follow up with me regularly to make sure my hearing aids are comfortable and working well for me. I can't imagine getting a better experience anywhere else.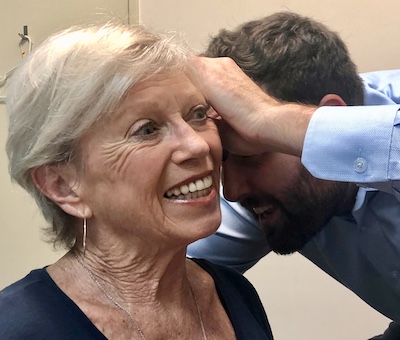 I love love love my hearing aids! I avoided getting hearing aids for years. I had some head trauma when I was in my twenties that caused damage to my hearing. I knew I had very bad hearing in one ear, I called it my "deaf ear." A family friend tested my hearing several years ago and at the time determined that hearing aids wouldn't help me. 

I wasn't really thrilled with the idea of getting hearing aids anyway because I have a very short haircut and just didn't want to call attention to my hearing loss. My elderly parents both wore these huge squealing hearing aids for years and for me that was just out of the question. I've seen how far hearing aids have come in recent years and now they are very discrete. As my hearing loss has really become a problem in my relationship and has made it really difficult to enjoy outings with friends, I decided I had better seek out some help for my problem and see if they had any new hearing aids that would work for me.

I was referred to Infinite Hearing Solutions by a close friend. They have a brand new office, the staff was really personable, and the hearing care provider was very thorough in explaining my test results. He even played a simulation of my hearing to my daughter so she could experience how my hearing loss sounds. I tried hearing aids in their office and when my daughter would speak to me I just giggled like a school girl! I couldn't believe how much it helped me! I got the kind that goes over my ear and the color matches my hair. Even with my short haircut you can barely see them. 

My husband and I have a much better time communicating now. He also went to Infinite Hearing Solutions and bought new hearing aids! He's been wearing them for a long time and he said that this is the best experience he has had of all the different places he has gone. Now we have the same kind, and we got a TV streamer accessory that we hooked up to our TV that streams the sound directly to our hearing aids! This allows us to hear the TV at different volumes. I also have them hooked up to my phone so I can take phone calls and hear driving directions from my car. This has been absolutely life-changing for me and I would tell anyone who is struggling with their hearing to not wait another day to get treatment. I wish I had done it much sooner.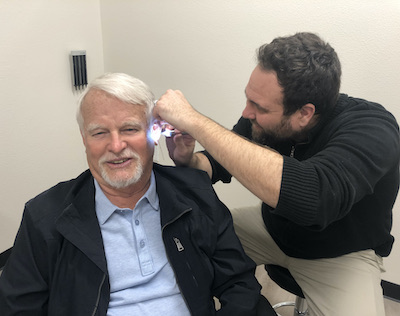 I did some major damage to my hearing as a heavy equipment operator. Years of construction noise did a lot of damage to my hearing. Back in the day, nobody wore earplugs. I have been wearing hearing aids for several years now and they have helped me so much. I think the new technology is really amazing how it can sync up to my phone and TV. It's so nice not to have to say "Huh?" all the time and I can actually enjoy conversations on the golf course with my buddies. I got a great deal and great service from the folks at Infinite Hearing Solutions. I've been to a lot of different hearing aid clinics over the years, but they are by far the best. Thank you!
Come visit us at our convenient location!
Mobile hearing services and telehealth are available if you cannot make it to our office.
Call us to schedule an appointment!